Crossing Channels is a podcast series produced jointly by the Bennett Institute for Public Policy, University of Cambridge, and the Institute for Advanced Study in Toulouse (IAST). It aims to offer interdisciplinary perspectives on significant challenges facing society today with one episode per month starting November 1st. Listen to the teaser for the series as well as all the episodes below:
Episode 10 - What can political leaders learn from history?
With Lucy Delap, historian at Cambridge and Victor Gay, IAST and TSE economist specialized in history
Episode 9 - How might policy steer us towards better decision-making?
With Theresa Marteau, a health psychologist Professor and Dr Bence Bago (IAST)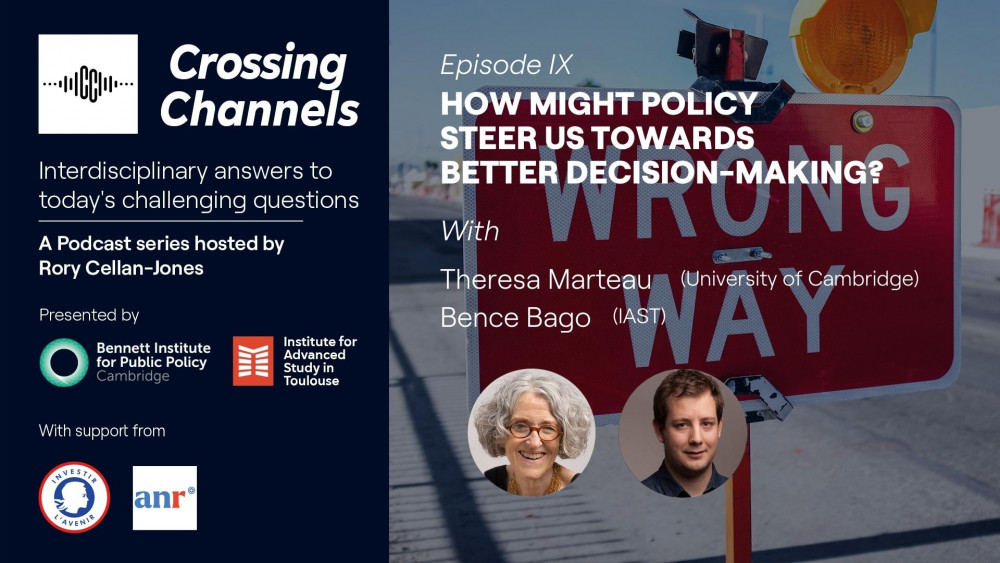 Episode 8 - Can democratic political leaders ever meet our expectations?
With Roberto Foa, Assistant Professor in Politics and Public Policy at the University of Cambridge, and Dr Zachary Garfield (IAST)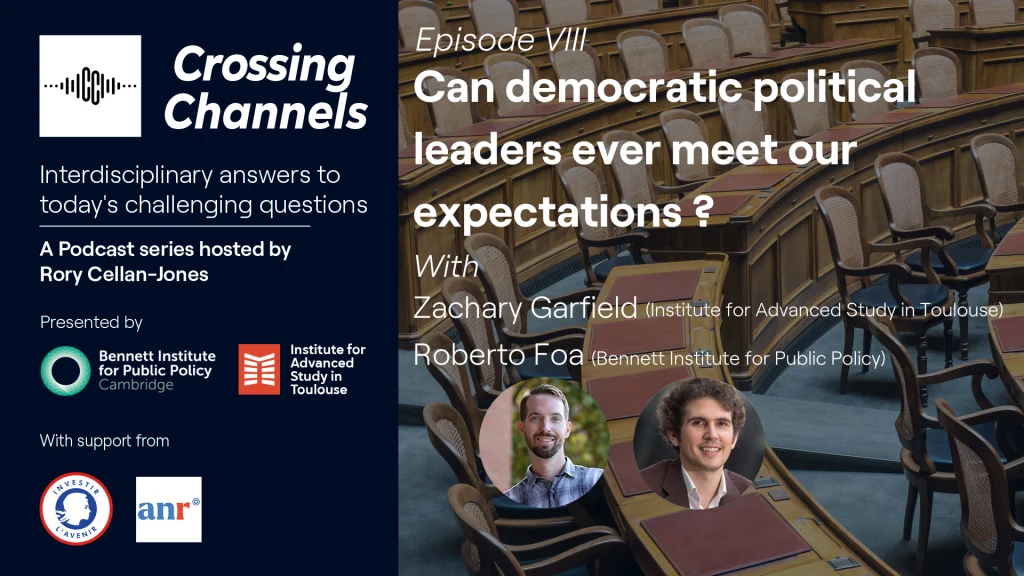 Episode 7 - Is it the government's job to make us happy?
With Anna Alexandrova (Bennett Institute) and Jon Stieglitz (IAST)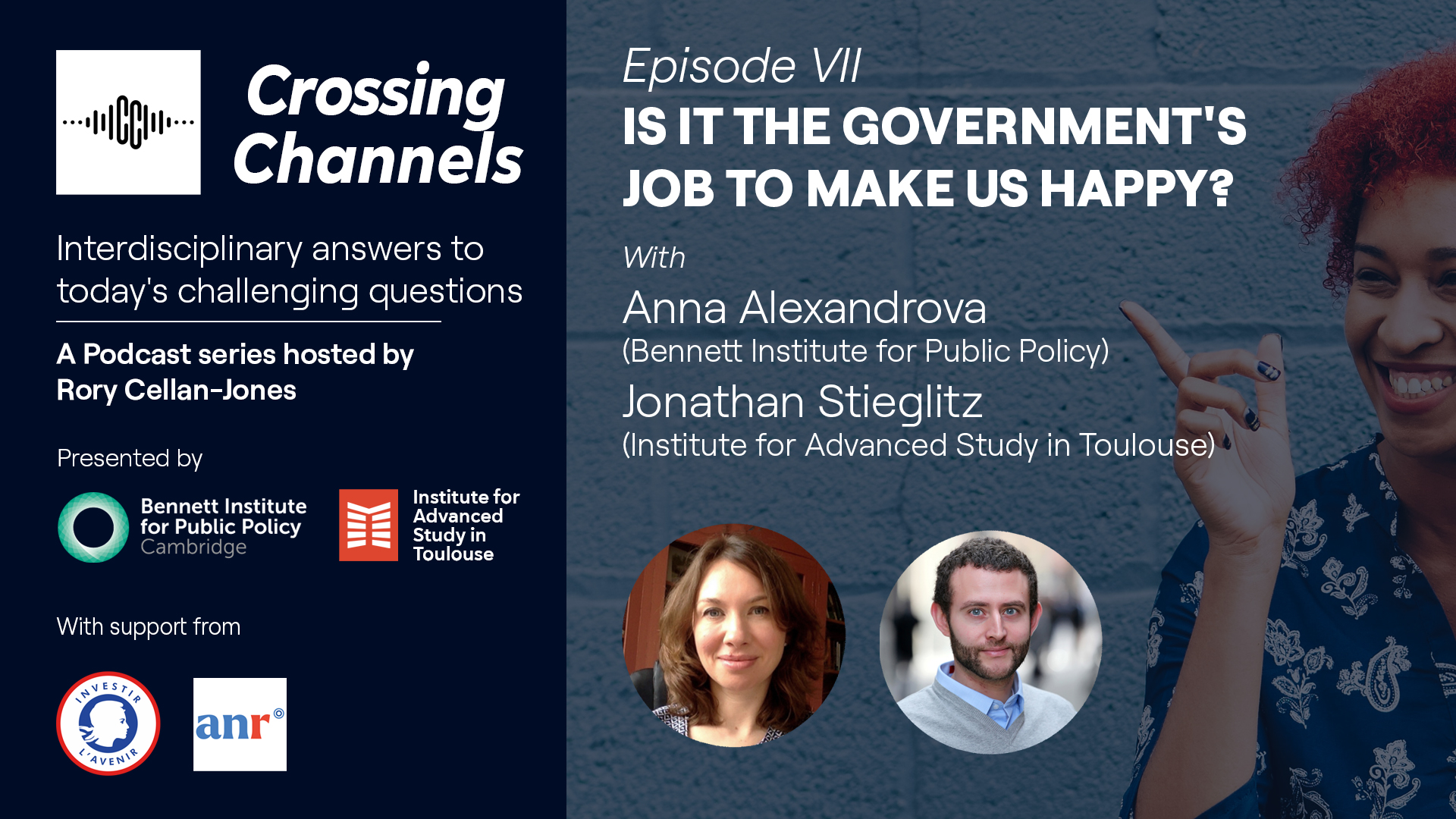 Episode 6 - Special Episode - Ukraine invasion: context, consequences and the information war
With Horacio Larreguy (IAST - ITAM), Nataliia Shapoval (Kyiv School of Economics) and Ayse Zarakol (Cambridge University)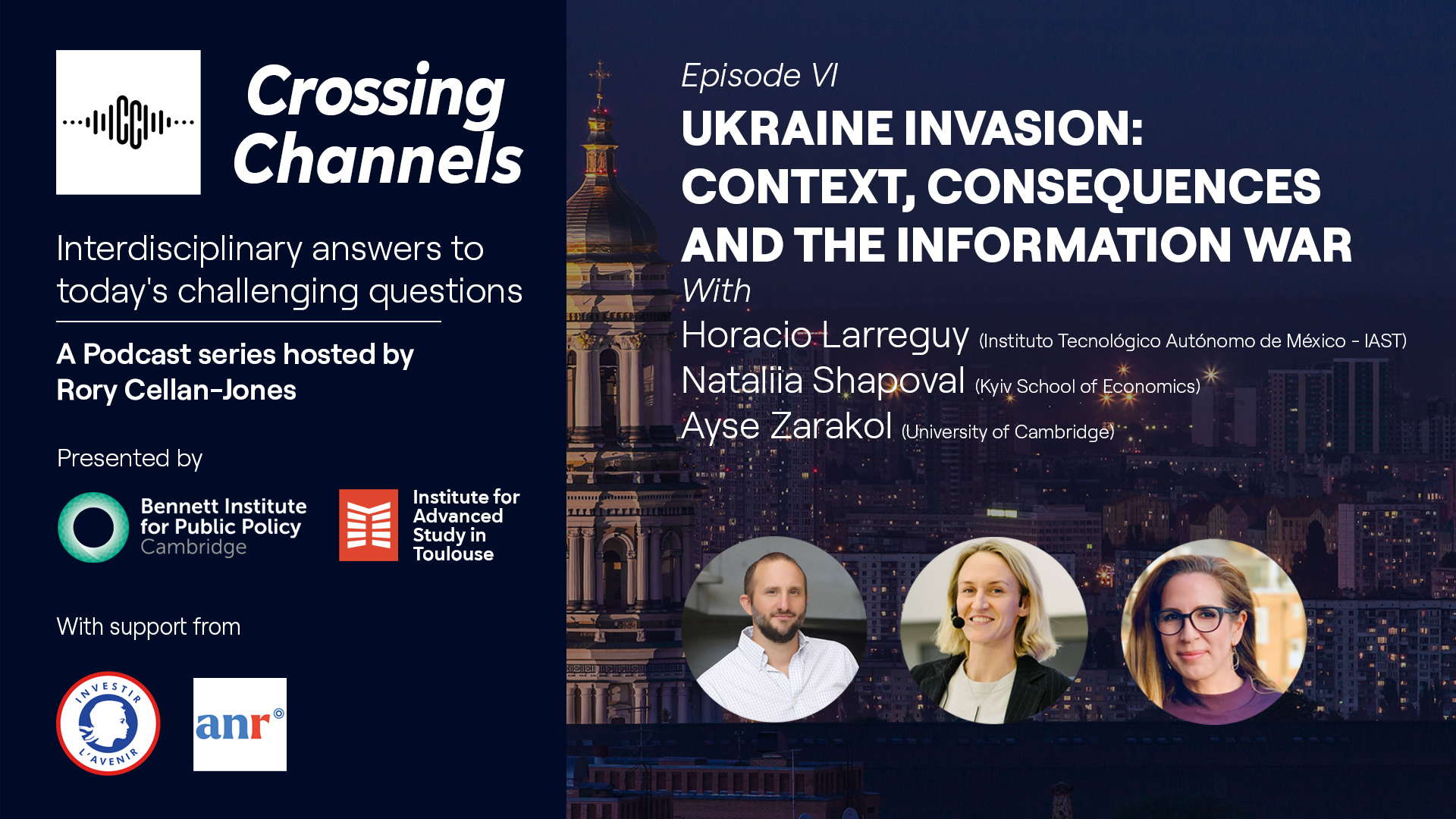 Episode 5 - Will Levelling Up Work
With Sylvain Chabé-Ferret (IAST-TSE), Michael Kenny (Bennett Institute) and  Fiona Reynolds (Bennett Institute)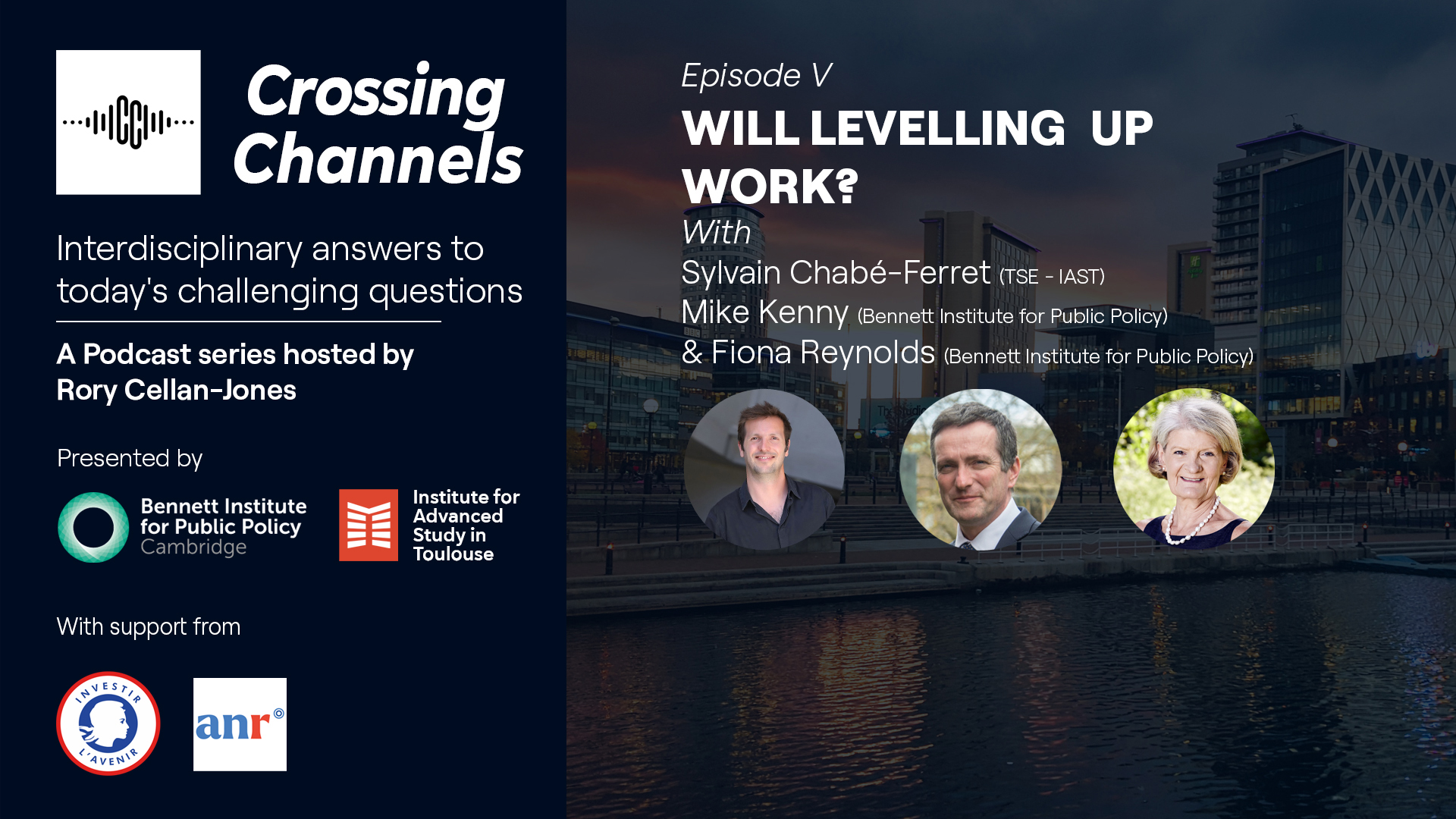 Episode 4 - Broadband before bridges: can digital technologies leapfrog the obstacles to development?
With Stephanie Diepeveen (Bennett Institute), Rehema Msulwa (Bennett Institute) and Stéphane Straub (TSE - IAST)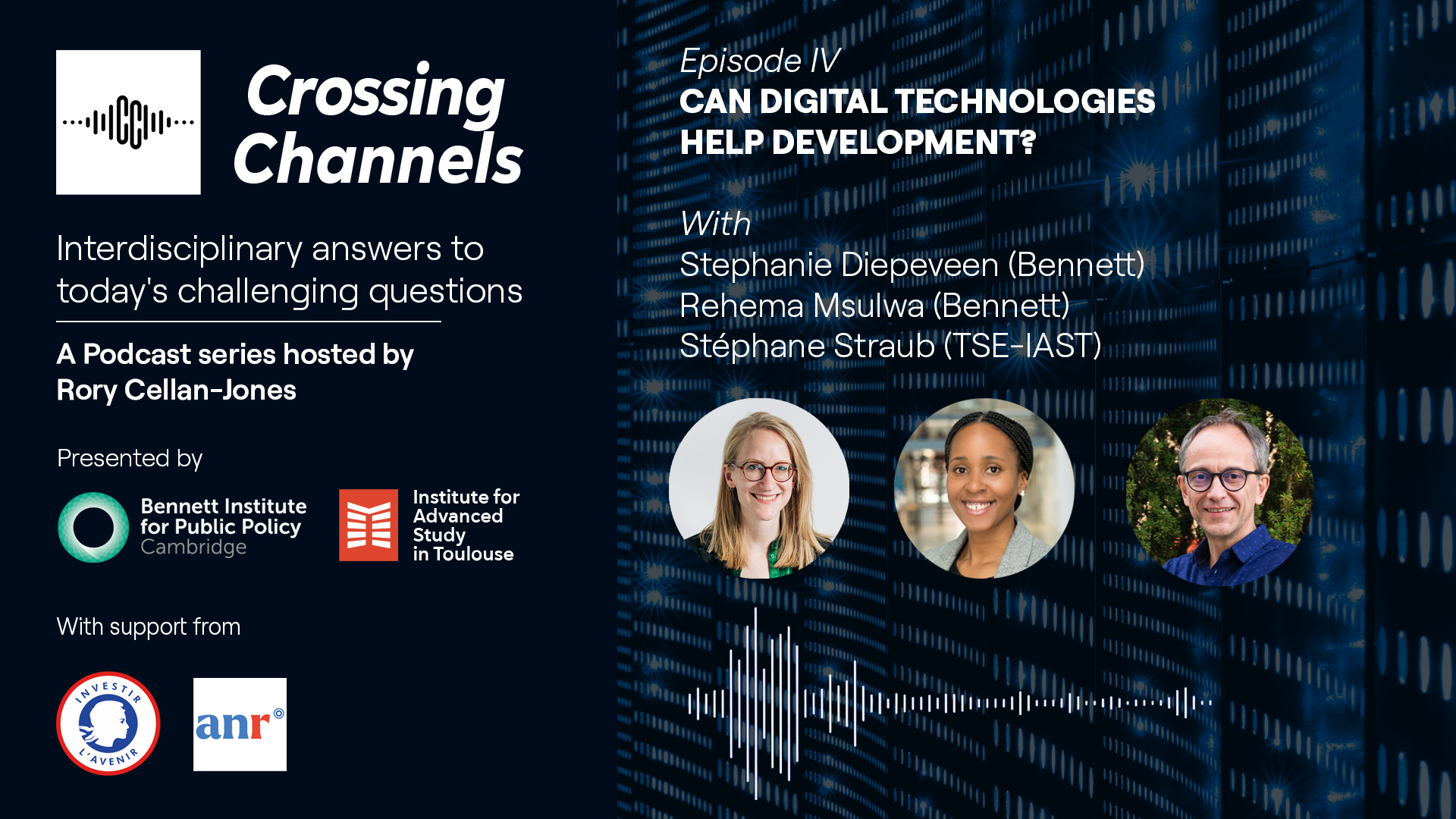 Episode 3 - Can artificial intelligence be ethical?
with Jean-François Bonnefon (IAST - TSE - CNRS), Daniel Chen (TSE - IAST), and Diane Coyle (Bennett Institute - Cambridge)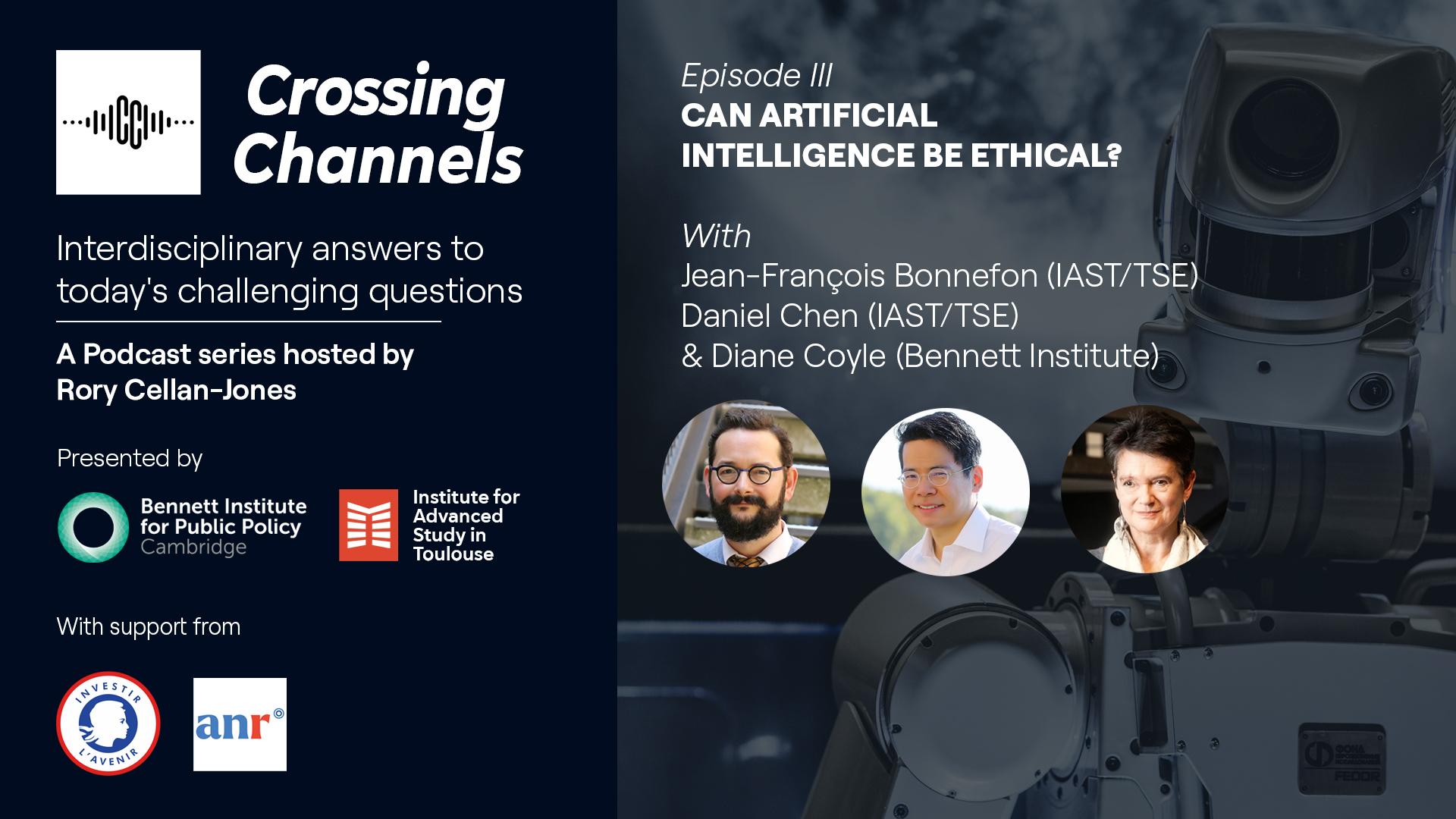 -------------------------
Episode 2 - What does it mean to bring nature into the economy? 
with Matthew Agarwala (Bennett), Cristina Penasco (Cambridge), and Nicolas Treich (TSE-IAST-INRAe)
-------------------------
Episode 1 - Why has it become so hard to run government?
with Dennis Grube, Catherine Haddon and Mohamed Saleh
--------------------
Episode 0 - Launching Crossing Channels with Diane Coyle and Paul Seabright