September 25, 2020, 11:30–12:30
Toulouse
Room Zoom Meeting
Special Friday Seminar: "Engaging with Society"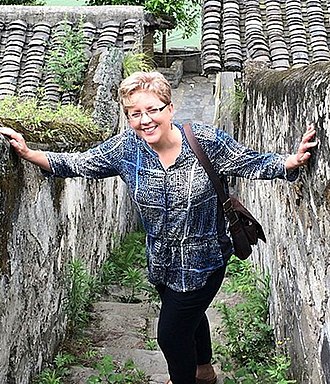 Carrie's Bio-sketch
Carrie grew up in north east Scotland and set up a restaurant before a degree in Philosophy, Politics and Economics at Oxford. She spent a year teaching in two Chinese universities and then built a small film business, before joining the BBC in 1987 as a trainee producer. She went back to China as the BBC's Beijing reporter in the early 1990s and served as China correspondent and Beijing bureau chief until 1999 when she returned to the UK to focus on presenting while continuing to make regular reporting trips to China. In 2008, Carrie commentated the opening and closing ceremonies of the Beijing Olympics for the BBC. In 2014, she took up a newly created post as BBC China Editor and led the BBC's coverage of all key news stories in mainland China, Hong Kong and Taiwan. Over the past two decades, she has also made many documentaries about China for BBC TV and radio, documentaries that have won prizes including a Peabody and an Emmy. Her academic qualifications include degrees in Mandarin Chinese and Interactive Media. In January 2018, Carrie left her post as BBC China editor in protest at unequal pay, publishing an open letter to BBC audiences on the subject and appearing before a parliamentary select committee. She returned to BBC HQ as a news presenter, continuing to campaign for an equal, fair and transparent pay structure at the BBC and in 2019 she published the book Equal about gender in the workplace. In July 2020 she made her last TV documentary, a BBC Panorama investigation entitled China's Coronavirus Cover-up, and in August she left the Corporation.
For more on her China work, visit her website: https://carriegracie.com/
Reference
Carrie Gracie, "The Future of China in five Dimensions", IAST General Seminar, Toulouse: IAST, September 25, 2020, 11:30–12:30, room Zoom Meeting.