Episode 8: Can democratic political leaders ever meet our expectations?
with Dr Roberto Foa, Assistant Professor in Politics and Public Policy at the University of Cambridge, and Dr Zachary Garfield, Research Fellow at the Institute for Advanced Study in Toulouse.
This episode looks at what we expect from our leaders, how that's changed over time, and whether democratic leaders are particularly prone to disappointing us.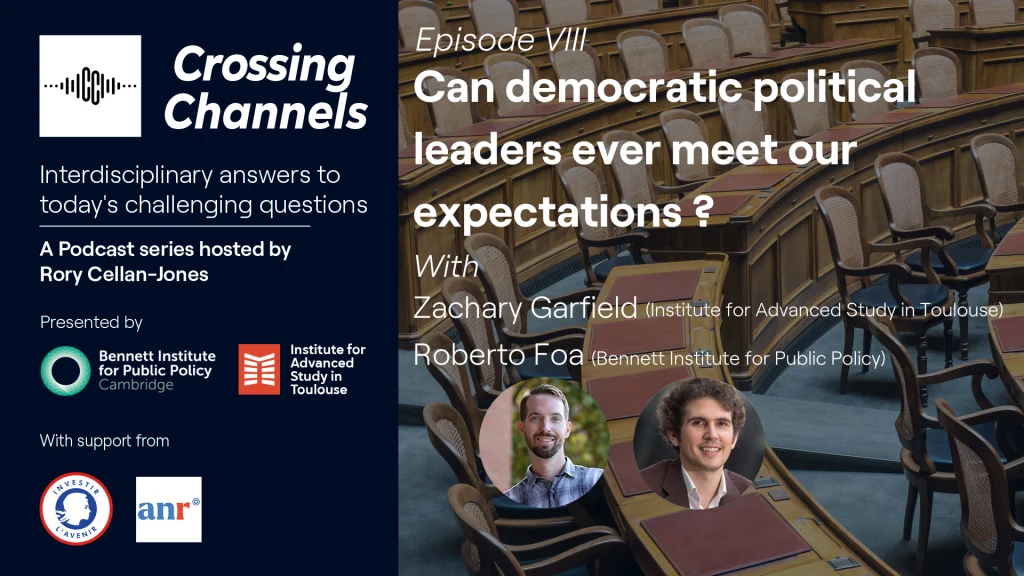 Listen to this episode on your preferred podcast platform: https://podfollow.com/1597966909/episode/2b7cee202d3419a88c54b59668a792f38a6027da/view