May 19–20, 2016
Toulouse, France
On May 19-20, 2016 the Institute for Advanced Study in Toulouse (IAST) is organizing a workshop on the role of facial cues and face-to-face communication in economic interactions. This interdisciplinary topic has grown so quickly in recent years that we believe it is time for key players to gather, compare results and models, and jointly envision the future of the field.
The IAST, which has strong links with the Toulouse School of Economics (TSE), hosts an active group of researchers from biology, economics, political science and psychology who are currently studying the human face and face-to-face interactions. More information about the institute can be found at: www.iast.fr.
We are very happy to announce the following invited speakers:
Michele Belot (University of Edinburgh)

Lisa DeBruine (University of Glasgow)

Wim De Neys (CNRS)

Catherine Eckel (Texas A&M University)

Eva Krumhuber (UCL)

Daniel Krupp (SALT Lab/Queens University)

Pedro Rey Biel (Universitat Autònoma de Barcelona)

Nick Rule (University of Toronto)

Sigrid Suetens (Tilburg University)

Jeroen van de Ven (University of Amsterdam)
Contact: face.conf@iast.fr
Jean-François Bonnefon and Boris van Leeuwen
This event has been funded by a French government subsidy managed by the Agence Nationale de la Recherche under the framework of the investissements d'avenir programme reference ANR-11-LABX-0052.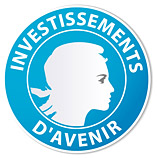 Reference
The Human Face in Economics, Toulouse, France, May 19–20, 2016.