The Face Game: a new AI scientific project

The Face Game is a citizen science project to learn how Artificial Intelligence will choose to appear to humans. This game was released on June 12th 2023 by the Max Plancke Institute for Human Development.
The Face Game is a research project, leading by the creators of the Moral Machine experiment, that lets people and AI interact, helping us see how AI might choose its own face depending on its objectives and the people it interacts with.
It was created solely for scientific research purposes by researchers at Max-Planck Institute, Toulouse School of Economics, University of Exeter, University of British Columbia, Universidad Autonoma de Madrid, and Paris Descartes University.
Read the interview with researchers involved : Iyad Rahwan (Max Planck Institute for Human Development), Jean-Francois Bonnefon (TSE/IAST) and Aythami Morales Moreno  (Universidad Autonoma de Madrid). They are talking about the motivation for their project, the challenges they are facing, and the most pressing questions regarding the rapid development of AI.
Playing Rules: When participants have logged in, they can begin playing rounds of the game, wherein they must mark the profile pictures of other players as "team"- looking or "solo"- looking. They get immediate feedback about the accuracy of their predictions.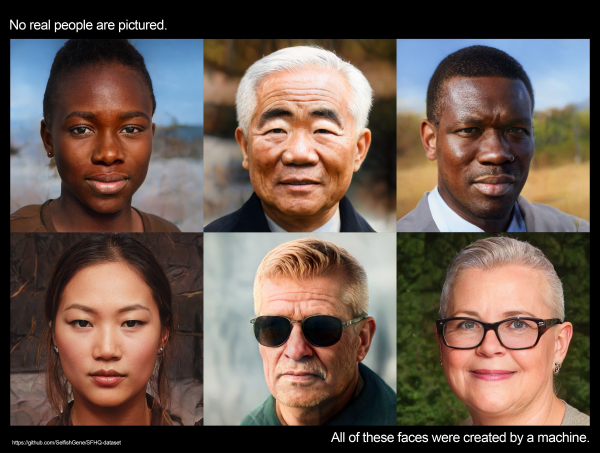 copyright header illustration : MPIB