Crossing Channels Series 2, Episode 2: Wellbeing at work: whose job is it to fix it?
Interdisciplinary answers to today's challenging questions
Rory Cellan-Jones and leading experts Gordon Harold, Laura Nurski and Zoe Purcell discuss why mental wellbeing at the workplace is essential, and what policymakers can do to promote a healthy workforce. This episode unpacks the impact of the future of work on mental wellbeing, and its implications for policy.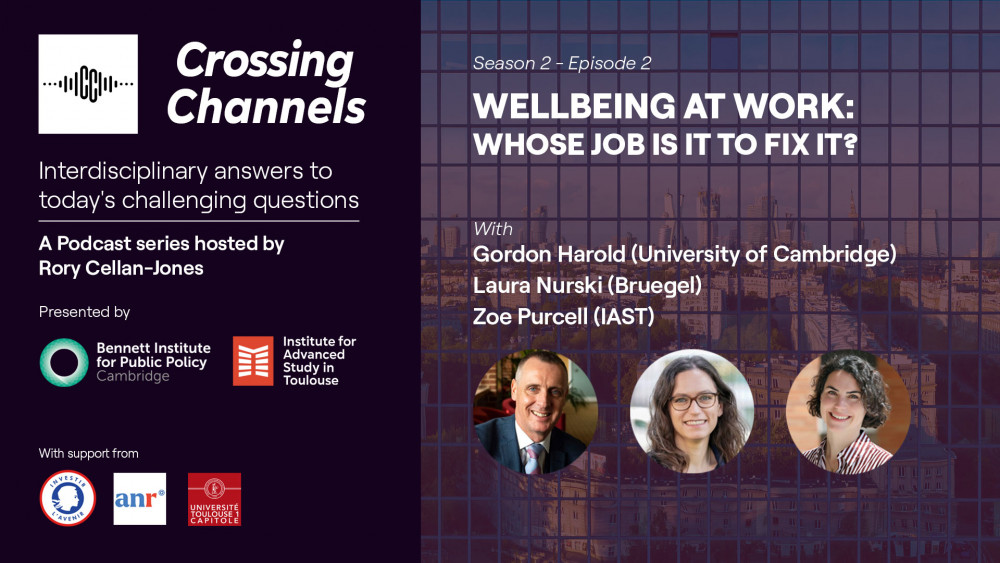 Listen to this episode on your preferred podcast platform: https://podfollow.com/crossing-channels/episode/65b54b1c1c32983940bdb77044bb1aac0cd47140/view