Do you need time-varying, spatial natural resource data for your project? IAST Research Fellow Mike Denly's Global Resources Dataset (GRD) covers 197 resources from 116 countries for 1994-2014: https://mikedenly.com/datasets/global-resources-dataset
The GRD also includes data on mine/extraction site types, downstream facilities, ownership as well as output and 4 different prices, including local/export prices.
Here is a link to the article in the Journal of Conflict Resolution introducing the dataset: https://journals.sagepub.com/doi/10.1177/00220027211043157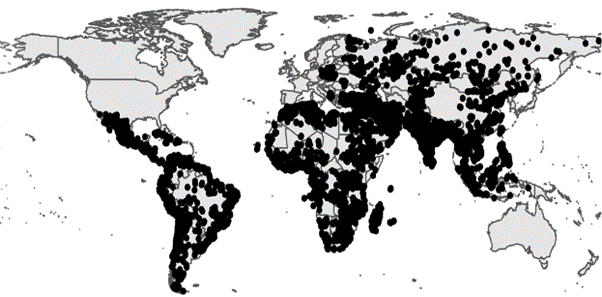 The project is joint work with Michael Findley, James Igoe Walsh, Andrew Stravers, and Joelean Hall.
IAST Research Fellow Mike Denly's paper has just received American Political Science Association Lijphart/Przeworski/Verba Dataset Award Honorable Mention, recognizing a publicly-available dataset that has made an important contribution to the field of comparative politics.
To read more about the paper's central arguments, see here: https://twitter.com/mikedenly/status/1493661640704806916?s=46&t=0wRZjKYu...