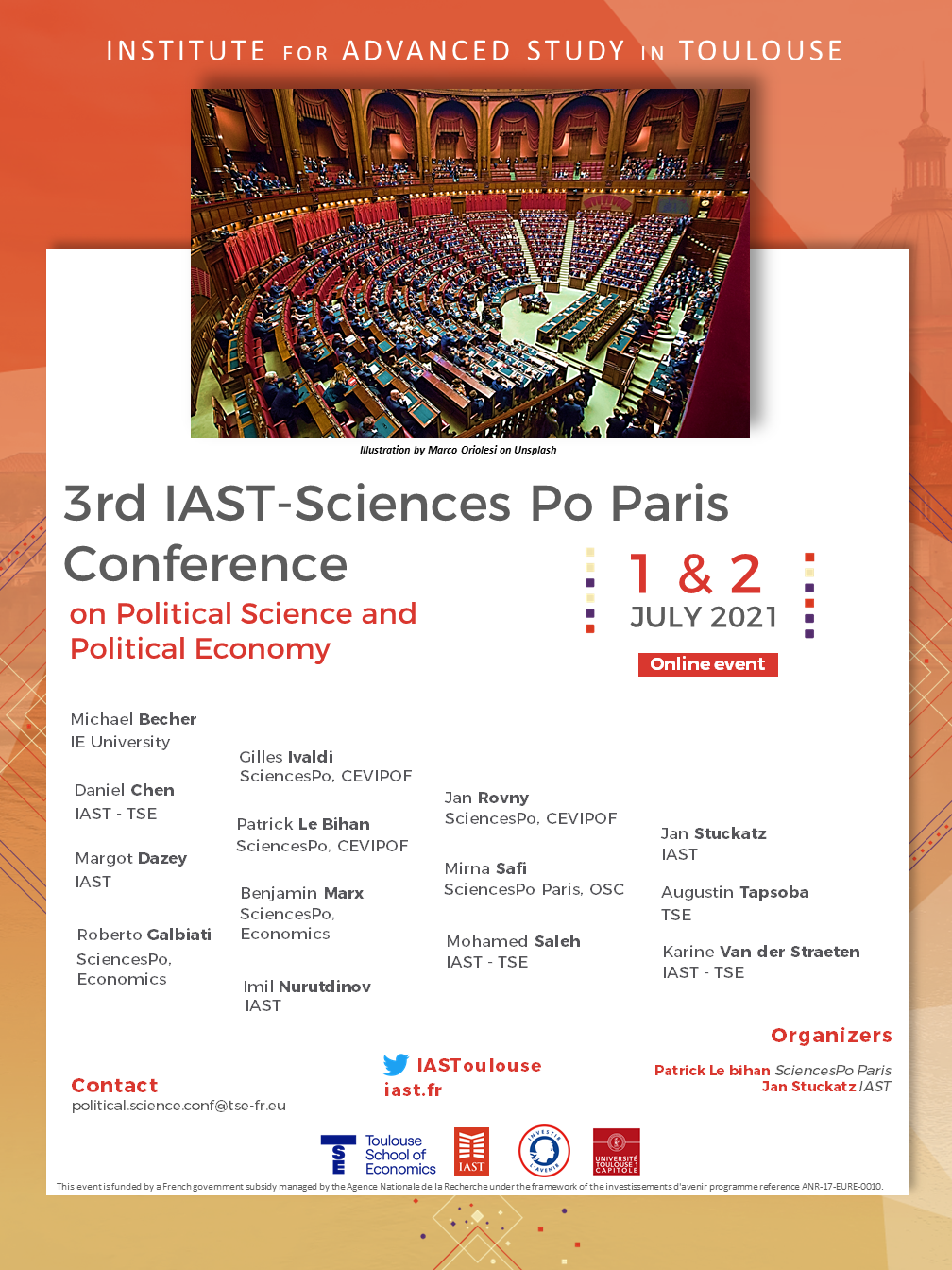 Background and objective
The workshop brings together economists, political scientists, and sociologists studying political economy issues from theoretical and empirical perspectives.
Location
Online Workshop
Registration
Online registration required (free and open to all). Registrations are closed.
Contact
For further information, please send an email to: political.science.conf@tse-fr.eu
------------------
This event is funded by a French government subsidy managed by the Agence Nationale de la Recherche under the framework of the investissements d'avenir programme reference ANR-17-EURE-0010.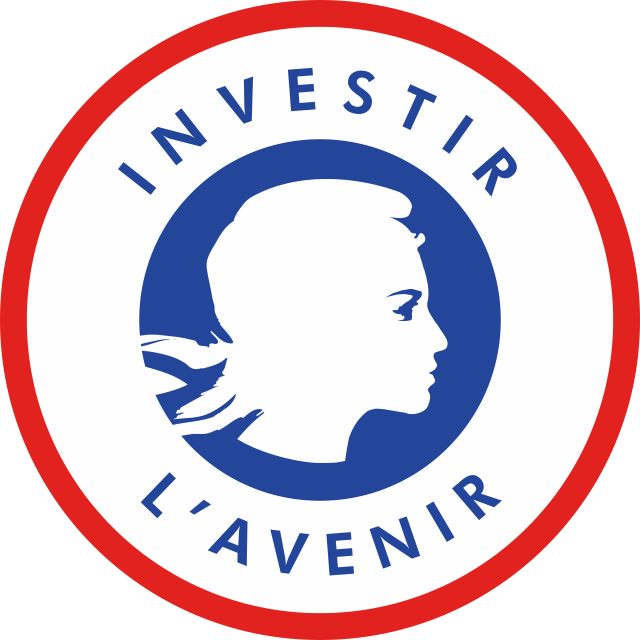 Reference
3rd IAST-Sciences Po Paris Conference on Political Science and Political Economy, Toulouse, July 1–2, 2021.