March 14–15, 2019
Toulouse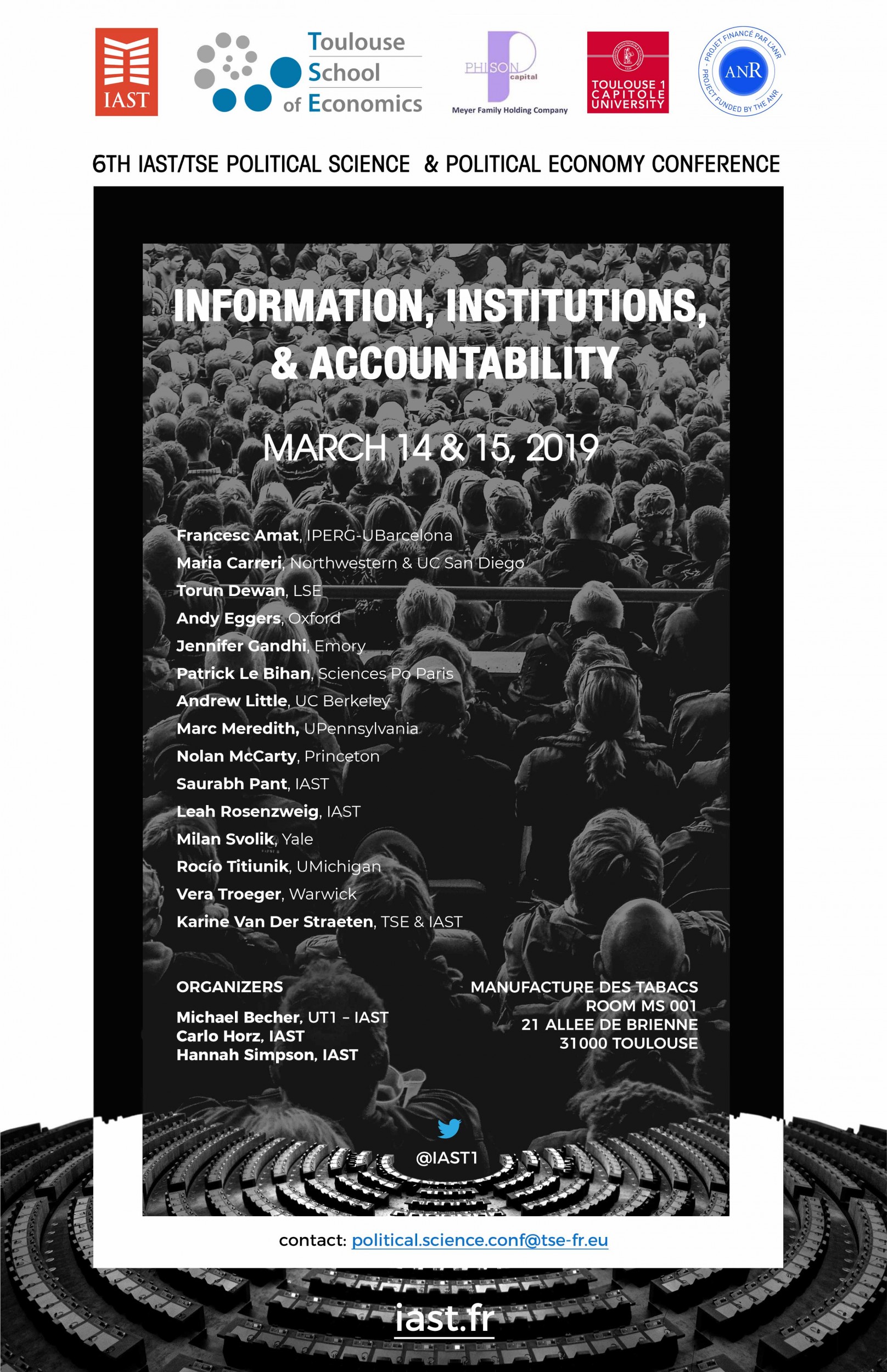 List of communications:
Leah Rosenzweig (IAST): "Social Voting in Semi-Authoritarian Systems"
Rocío Titiunik (UMichigan): "Parties as Disciplinarians: The Electoral Strategies of Centrist Parties" (with James Hollyer and Marko Klašnja)
Maria Carreri (Northwestern & UC San Diego): "Can Good Politicians Compensate for Bad Institutions? Evidence from an Original Survey of Italian Mayors"
Andrew T. Little (UC Berkeley): "The Distortion of Related Beliefs"
Jennifer Gandhi (Emory): "Committed or Conditional Democrats? Opposition Dynamics in Electoral Autocracies" (with Elvin Ong)
Milan Svolik (Yale): "Democracy in America? Partisanship, Polarization, and the Robustness of Support for Democracy in the United States" (with Matthew Graham)
Michael Becher (IAST & UT1): "Accountability Beyond Outcomes: Experimental Evidence on Voters and Executive Performance"(with Sylvain Brouard)
Francesc Amat (IPERG-UBarcelona): "Inequality, Immigration and Party Strategies" (with Hector Galindo-Silva)
Reference
6th IAST/TSE Conference in Political Science and Political Economy: Information, Institutions, and Accountability, Toulouse, March 14–15, 2019.