Developments and Challenges in Valuing and Pricing IP Rights : the Case of Copyrights
This seminar will present and discuss some major issues and challenges in valuing and pricing intellectual property rights (IPR), mainly copyrights. Among those challenges, one may mention: the role of IPR on creation, innovation, and dissemination; the role of exceptions such as fair use/dealing and compulsory licensing that raise the issue of their impact on the compensation of rightsholders; the competition issues raised by the pooling of copyrights (collectives) and patents and the role of price setting or arbitration institutions such as the US Copyright Royalty Board or the Canadian Copyright Board as well as the issues of royalties sharing along the value chain. Issues related to access pricing and more generally relationships between broadband, content, and IS providers: who should own broadband and how should it be priced? Regarding the pricing of music copyrights, some ideas will be presented for a pricing formula generating a level playing field between hertzian over-the-air radio and Internet radio webcasting and music streaming services. Needless to say, not all such topics will be developed at the same level of details.
In relation to the Digital Chair Jean-Jacques Laffont, Marcel Boyer, Fellow CIRANO, CIREQ and C.D. Howe Institute (Toronto) will present a workshop.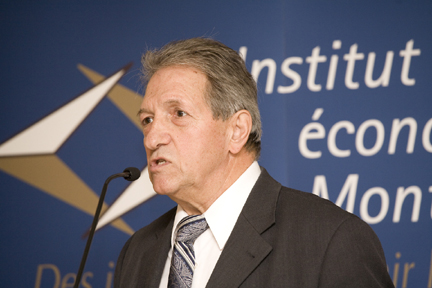 Webpage of Marcel Boyer