The Centre for Analytical Political Science (CAPS) was created in September 2014 and is supported by the Meyer Family.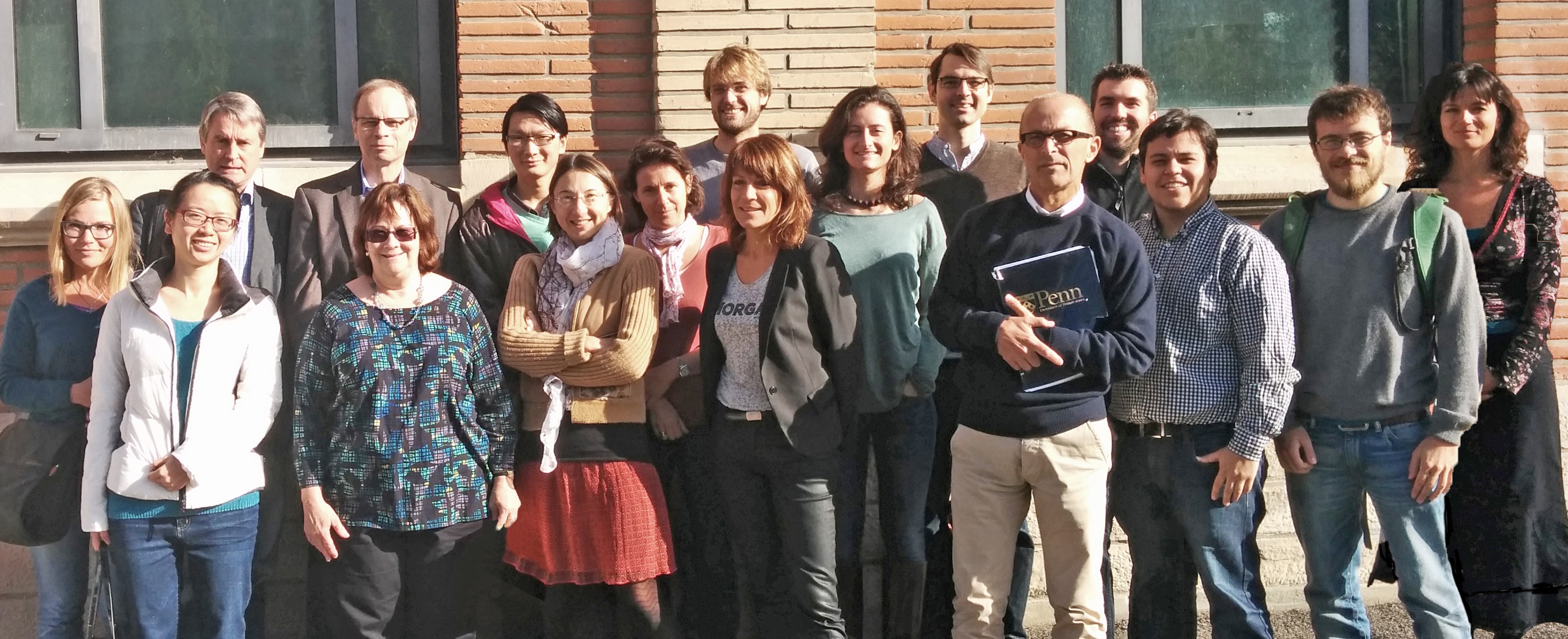 What  is CAPS?
CAPS is a new research centre aiming at bring together political scientists and economists to study questions at the frontier between the two disciplines. Taking advantage of the proximity of the Toulouse School of Economics and of the interdisciplinary environment of the IAST, the objective of the CAPS is to promote interdisciplinary, analytical and quantative research in political economy/political science.
Research agenda
The research agenda focuses on the general themes of political institutions, public policy and public opinion. Examples of questions include: How do democratic institutions shape the way democracy works in practice (impact on corruption, lobbying, citizens' participation and satisfaction with democracy, party system, etc.)? What is the role of preferences and incentives in shaping economic policy (pension design, immigration policies, welfare system, etc.)?
Project support
The Meyer family has gifted a donation allowing the researchers to bring this project to life. The Centre also benefits from a strong on-going support from our institutional partners: the University Toulouse 1 Capitole, the CNRS, the Toulouse IDEX, and ANR Labex-IAST.
CAPS members
The project benefits from a pool of TSE researchers, accompanied by a great team of IAST research fellows with PhDs from leading centres in political science:
Activities
- Conferences:
April 2014: Kick-off conference on "elections and Electoral institutions", at which Gary Cox of Stanford gave a keynote speech on electoral rules, mobilisation and turnout.
- Seminars:
Until July 2015, we had monthly seminars inviting international scholars in political science and political economy. From September 2016 onward, this series has been merged with the IAST general weekly seminar.
- Visitor Programme:
Network
CAPS is a founding member of  the European Political Economy Consortium (EPEC). [See the website:
http://www2.warwick.ac.uk/fac/soc/economics/research/centres/eu-consortium
]. EPEC is an informal network created to foster exchanges and scientific interactions between Europe-based researchers sharing a common interest in political economy/analytical political science. The five founding institutions are: Bocconi University, CAPS-IAST, the London School of Economics, the Univesity of  Mannheim, and Warwick.
CAPS alumni
We are also very proud to build on a strong network of former IAST research fellows who have now joined  renowned centres in political science in Europe and in the US.